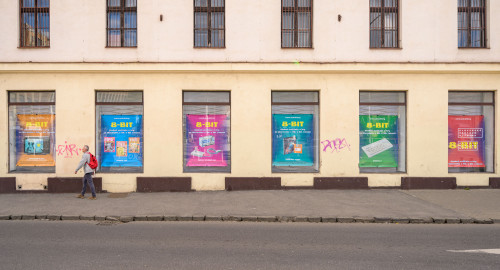 The older and part of the middle generation remembers the beginnings of the computer era in Slovakia. At first distrustfully and slowly, later with a very intense interest, gradually almost all of us sat down in front of various computers and digitized ourselves. What accompanied this period, who were the first pioneers who understood the potential of computers and programming in our country during socialism?
At the 8-bit exhibition in the Bratislava design gallery Satelit until April 30, the public can test whether our knowledge is enough for the games that these enthusiasts programmed, what all accompanied their work, what level of ingenuity, entrepreneurship and vision was necessary to so that their fans grow almost geometrically. The 8-bit project, which is enlivened by contemporary realities, is a continuation of the Slovak Design Center's activities in promoting its collections. The curator of the exhibition, as well as the Multimedia Collection in the Slovak Design Museum, is Maroš Brojo, and he answered our questions about the exhibition this way:
Since more than forty years have passed since the first computers appeared in our country, a large part of our society can only get to know this period indirectly: in available literature, on websites, by searching in bazaars... If parents or grandparents were supporters of new technologies, many documents of the time may also be stored in their archives.
https://www.rtvs.sk/radio/ archiv/1603/2036820?fbclid= IwAR30ZU- WWjfdbXeGzJN6ax2tlcI7Zrkz5WwQg jb35wjV2kvB9iTKPlNvCgU
https://scd.sk/clanky/ invitation-to-satellite-to-exhibition-8-bit-rozhovor-s- marosom-brojom/?fbclid= IwAR3VWD2bQRtIsgGOJPV0LCrM6VvN s3GweVs4F_ 2J2URZOkiZI3qjjOi9SWk