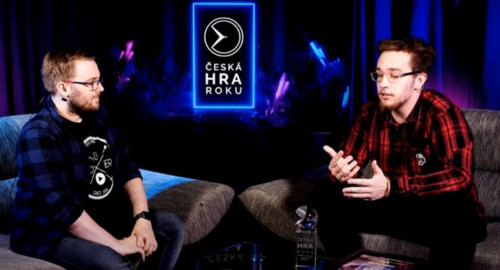 On December 6, 2021, the 12th year of the awards ceremony for the authors of the most profitable Czech games of 2021 took place. In addition, viewers could also influence the results in the public category "Best Community Support".
The prizes and winners were decided by the expert jury, which awarded the most profitable titles and teams for the past year, as well as the players in the online category.
The winners in the category of school games were the team of developers, members of which were also our students HD Vojtěch Novotný and Jeróným Spáčil with the game Hats.
SYNOPSIS:
HATS! is a narrative-driven steampunk platformer, set in a strange world of steam, automatons, time-traveling lightbulbs and talking briefcases.
This is a debut title of a small team of passionate students, who each put their own free time and resources into making the game entirely from scratch. Whether it's the eye-catching visual style, the impecable level design, or the breathtaking score.
THE STORY:
Notworth "Lapse" Lapsington is a mildly-unintelligent automaton who likes to collect all kinds of hats.
HATS! tells the story of one such adventure; in the aerial city of Cloudon, Notworth happens upon a strange book, where he finds out that there is a hat so great, so spectacular and so beautiful, that he simply HAS to accquire it!
Embark on a strange journey, where Notworth has to talk his way trough the strange denizens of Cloudon, experience wild B-stories hidden within them, and beat the challenging platforming sections.
Uncover the truth behind the World's Greatest Hat in this short, artsy adventure platformer.
FEATURES:
~30 minutes of gameplay
Emotionally engaging story
Interesting and varied characters
Hand-made artwork and animation
Unique sound design
Challenging platforming sections